On behalf of Dr. Ece Karatan, Vice Provost for Research,

Please join me in congratulating the 2022 recipients for the Chancellor's and Provost's Awards for Excellence in Research, Scholarship and Creative Activity.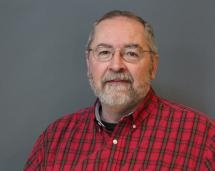 Dr. David Koppenhaver
The recipient of the Chancellor's Award for Excellence in Research, Scholarship and Creative Activity is Dr. David Koppenhaver, Professor in the Department of Reading Education and Special Education (RESE). Dr. Koppenhaver has been with Appalachian since 2004. Dr. Koppenhaver's research focuses narrowly and specifically on literacy in individuals with high intensity needs (HIN) who include, among others, children with autism, cerebral palsy, intellectual disabilities, and Rett syndrome. His teaching and research have contributed to improved understanding, enhanced teaching methods, and new diagnostic assessments. Throughout his career at Appalachian, Dr. Koppenhaver and his colleagues have secured nearly $4 million in external funding through grants and sponsored research, including a 5-year $1 million interdisciplinary collaborative project between the Departments of Communication Sciences and Disorders and Reading Education and Special Education at Appalachian State University funded by the U.S. Department of Education, Office of Special Education and Rehabilitative Services. His currently funded research and development project involves the collaborative development of online instructional supports for teachers of students with HIN with two of his doctoral students and faculty at UNC-Chapel Hill's Center for Literacy and Disability Studies.
Dr. Koppenhaver's work has led to almost 300 state, regional, national, and international conference presentations, more than half of them keynotes, plenary sessions, and other invited papers. He has co-authored five books, many peer-reviewed publications and book chapters, three national reports (for the American Association of Colleges for Teacher Education, the U.S. Department of Education Office of Special Education Programs, and the National Institute on Disability and Rehabilitation Research), and online training modules for teachers. Dr. Koppenhaver also has authored beginning reader books that have been read by children and adolescents with HIN in 122 different countries since 2007 under the pen name, Reed A. Booke. In 2019, Dr. Koppenhaver published a highly successful and best-selling methods book, Comprehensive Literacy for All: Teaching Students with Significant Disabilities to Read and Write, which ranks in the top 10 best sellers in three of Amazon's special education categories. The book has been adopted for pre-service teacher training by faculty across the United States and has sparked the development of online courses and other forms of professional development in other countries including Canada and Australia.
Dr. Koppenhaver has been honored previously as the Distinguished Lecturer of the International Society for Augmentative and Alternative Communication (the premier award in the field at that time), a Fulbright Scholar to the Schonell Special Education Centre at the University of Queensland in Brisbane, Australia in 2002-2003, and a Visiting Scholar the Schonell Special Education Centre. At Appalachian State University, Dr. Koppenhaver has been inducted into the Academy of Outstanding Graduate Mentors, received the 100 Scholars Research Award from the Cratis D. Williams School of Graduate Studies, and received the Outstanding Mentoring Award and Outstanding Scholarship/Creative Achievement Award from the Reich College of Education.
---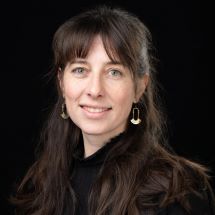 Dr. Maggie Sugg
The recipient of the Provost's Award for Excellence in Research, Scholarship, and Creative Activity is Dr. Maggie Sugg, Associate Professor and Departmental Honors Director in the Department of Geography and Planning. Dr. Sugg has been with Appalachian since 2015. Dr. Sugg's research focuses on the intersection of geography, climate, and public health, specifically on the spatiotemporal patterns of health and how these patterns relate to environmental, socioeconomic, and climatic determinants. Her research provides insights into the etiology of environmental-health diseases, highlighting both at-risk populations and the place-based conditions that lead to adverse health outcomes. Dr. Sugg's four primary areas of interest are: 1) Geography of Mental Health; 2) Utilization of Wearable Sensor Technology for Continuous Monitoring of Environmental Exposure and Psychological Health Outcomes; 3) Vulnerability and Resilience of Climate Extremes; and the 4) COVID-19 Pandemic. Dr. Sugg's research activities include collaborations across multiple departments and other universities.
Dr. Sugg has received approximately $1 million in external funding in the last two years. Her research has been funded by the American Foundation for Suicide Prevention, a 3-year NIH grant to study the causal effects of climate disasters on adolescent mental health, and a 5-year National Science Foundation (NSF) Faculty Early Career Development Program (CAREER) Award in 2021. The CAREER award is NSF's most prestigious award in support of early-career faculty who have the potential to serve as academic role models in research and education and to lead advances in the mission of their department or organization. Dr. Sugg has nearly 60 peer-reviewed publications in high-impact journals, with over 20 of them with student co-authors. Her awards and recognitions include: invited panelist, National Academy of Sciences and Howard Hughes Medical Institute, the William C. Strickland Outstanding Junior Faculty Award, College of Arts and Sciences and the Undergraduate Research Mentorship Excellence Award, Office of Student Research.
Congratulations, Dr. David Koppenhaver and Dr. Maggie Sugg!
Ece Karatan
Vice Provost for Research
Tags: